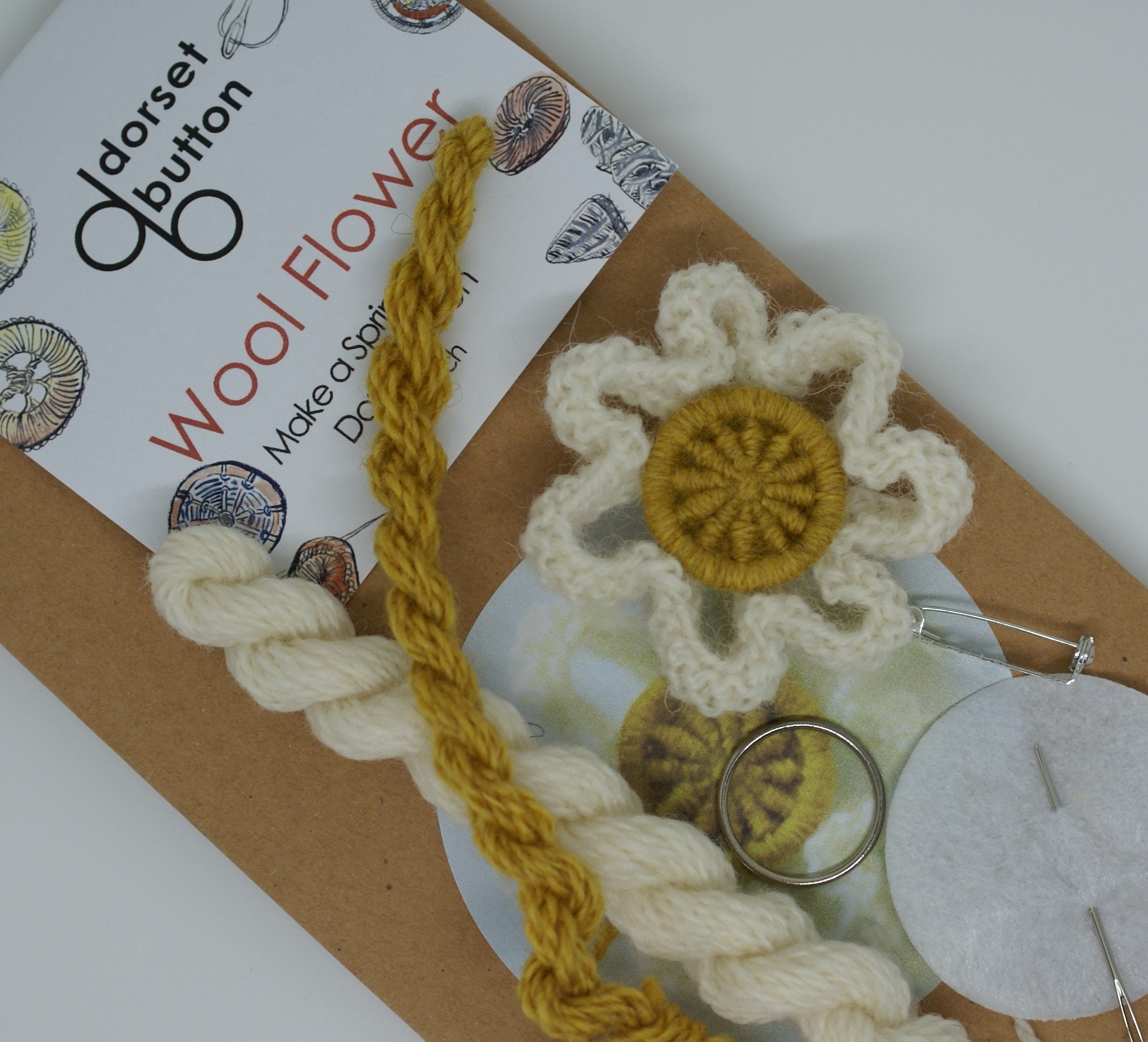 Dorset Button Spring Flower Brooch Kit
£10.00
slowwmo CIC supports vendors who have their store with Etsy by provding product links to that store. Checkout will be through the Etsy store, not through slowwmo. The term 'Etsy' is a trademark of Etsy, Inc. This application uses the Etsy api, but is not endorsed or certified by Etsy
Visit shop
Description
After our long damp winter months we all need cheering up and as Spring is nearly here I wanted to celebrate with a cheerful flower brooch that reflected the colours of Spring.
This kit has blanc (white) coloured petals with a yellow Dorset Button in the centre both worked in wool 4ply yarn. The button is a Falkland Islands merino 4ply wool and the petals Dorset Down organic 4ply wool.
This kit includes:
A short history of the Dorset Button industry
Instructions for both the Dorset Button using the Cartwheel design and the knitted flower.
To make the Dorset Button:
3yds Falkland Islands merino 4ply wool
1 x 23mm rings
1 x size 18 tapestry needle
For the knitted flower:
11 yds Dorset Down organic 4ply wool
1 x brooch back
Not supplied are size 3.25mm knitting needles and scissors.
Some monitors do not show colours the same way as mine so please take into consideration that colours may be slightly different.
Dorset Buttons originated in Shaftesbury in the 1620s. They became a major cottage industry in Dorset creating employment and income for many families. By the 1780s 4,000 women and children were employed in the industry. The industry came to an end in the 1800s with the introduction of a button making machine.
General Enquiries
There are no enquiries yet.