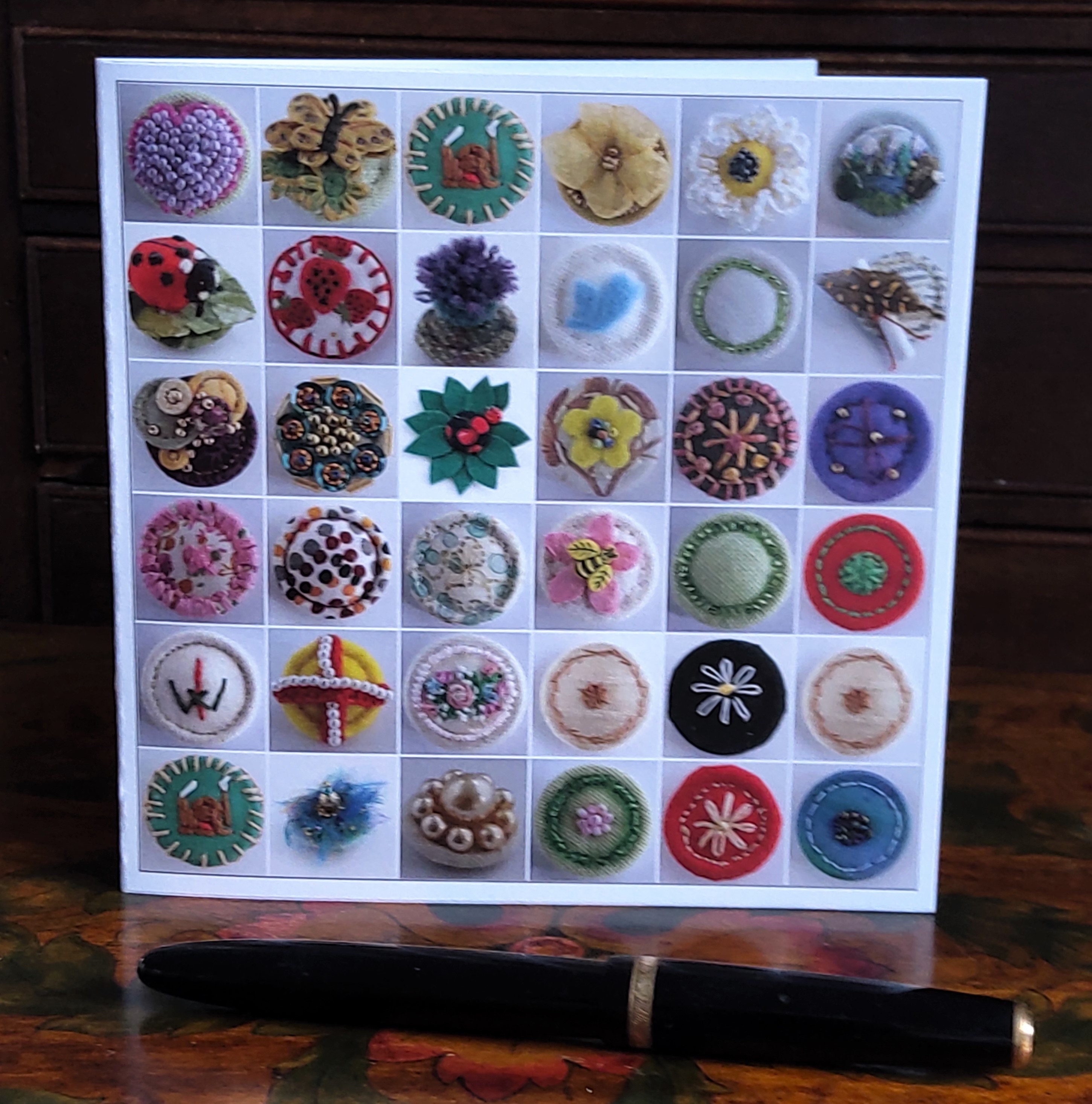 Dorset Button Greeting Card – In Praise of the Humble Singleton
£2.50
slowwmo CIC supports vendors who have their store with Etsy by provding product links to that store. Checkout will be through the Etsy store, not through slowwmo. The term 'Etsy' is a trademark of Etsy, Inc. This application uses the Etsy api, but is not endorsed or certified by Etsy
Visit shop
Description
In 1914 I organised a fundraising event which I called "In praise of the humble Singleton". These buttons were sent to me by buttoners from across the world and we raised over £200 for the Dorset History Centre.
This Dorset Button challenge aimed to bring the humble Singleton into the 21st Century. The original Singleton buttons were made using a ring covered in fabric stuffed with sheep's wool and secured with tiny stitches on the inside of the ring. Using thread, each button was then individually decorated.
Each entry was worked on a 25mm ring using the traditional method to make these buttons. But buttoners were encouraged to put their own individual decoration into the centre of these buttons.
The Dorset Button cottage industry originated in Shaftesbury in the 1620s, and became a major cottage industry throughout east Dorset creating employment for many families. Dorset Buttons were replaced by buttons made by machines during the first half of the 1800s. To help keep this heritage craft alive, I use the original methods to work my Dorset Buttons but use contemporary materials. I also try out new designs and ways to use the skills of this heritage craft and have decided to print three greeting cards featuring some of my Dorset Button creations.
All four cards are £2.00 each and are 15mm square. They come individually packed with their own envelope. The inside is blank for your own message.
Please note that the colours may not be exact as monitors do differ.
General Enquiries
There are no enquiries yet.