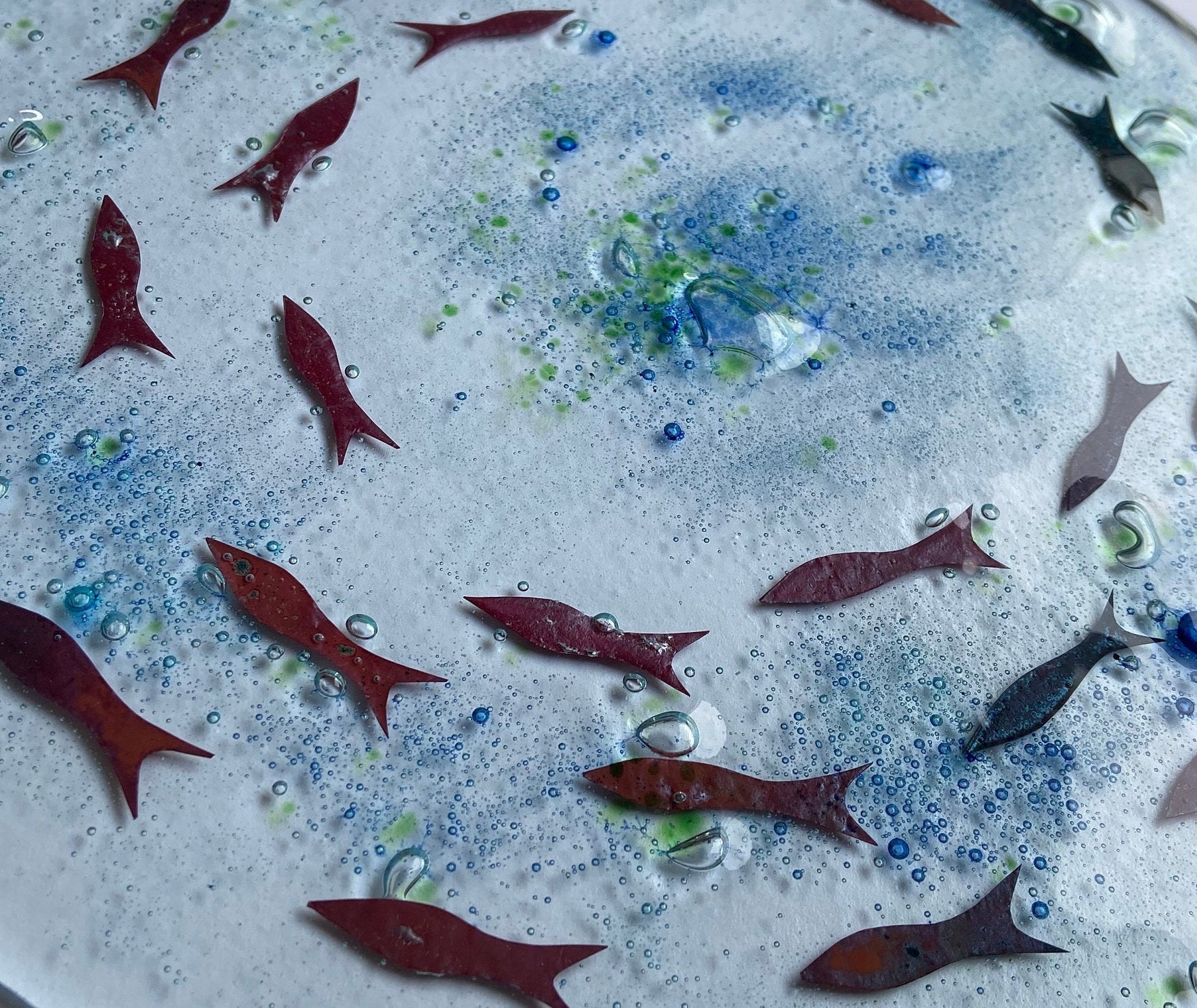 Beautiful Fused Glass Platter – A Bespoke Commission made from recycled glass…
£75.00
slowwmo CIC supports vendors who have their store with Etsy by provding product links to that store. Checkout will be through the Etsy store, not through slowwmo. The term 'Etsy' is a trademark of Etsy, Inc. This application uses the Etsy api, but is not endorsed or certified by Etsy
Visit shop
Description
This will be a unique fused glass bowl made from recycled greenhouse glass. Layered between the glass will be a shoal of copper fish, sea glass and a copper oxide ocean…
I work with recycled glass to create something new, exciting and totally unique and each piece is truly that. While I will create your platter in a similar style to the ones you see here, your piece will be totally unique.
This square platter will measure approximately 30x30cm and has a gentle curve to it.
This platter will be beautiful to look at, feel lovely to touch, be fully functional as an item with purpose in your home and has made use of something that would have been discarded – what more can you ask for?
I am always happy to answer questions about my work, love to discuss individual commissions and am really pleased to make exactly what you want so don't hesitate to contact me. If you see something of mine that you like and would like something similar but different just ask!
I have selected 1-2weeks to make this for you, in reality it could be ready sooner than this but I wanted to be sure I had enough time so I didn't have to rush. If you would like a photograph of your finished piece before I ship it then please let me know but if you are happy to trust me I will package it up and send it to you once it's ready so you have a bit of a surprise!
Kate x
General Enquiries
There are no enquiries yet.